Our eco-responsible commitment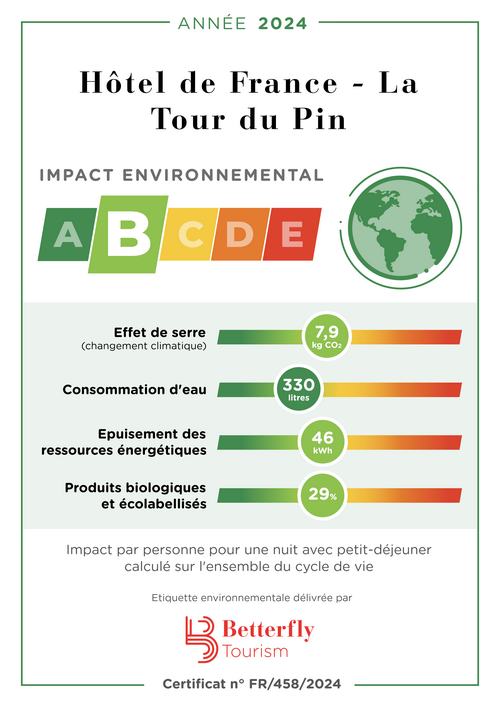 We decided for years to adopt an environnemental active approach by applying, accordind to our means all the measures of common sense, wich allow us to reduce our useless consumptions :
bed linen is changed after 4 days of presence, or on request from you,
a sorting bin is available at reception,
we collect the glass bottles in a crate at the bar.
You can help us thanks to some principles simple as :
to switch off the lights by going out of the room,
put down in the bathtub or the shower tray only the linen of bath wich requires to be to replace,
favor the basket of the room for the recyclable waste,
indicate us any anomaly, in particular concerning the water.
We count on your support and we are for your listening for ever to try to improve our performances.
Let's keep in mind this Amerindian saying : «We do not inherit the Earth from our Ancestors, we borrow it from our Children.»